Virus Removal
---
At SGS Compuwave, we help keep your computer virus free. We assist in removing viruses, spyware, pop-ups, Trojans, cyber-bugs, and more.
Install software that helps guard against viruses and online threats.
Only use the best virus removal tools available when diagnosing and fixing your computers.
Every customer is a priority, and it is our mission to have your computer fixed as fast as possible.
Prevent hackers from gaining access to your files through back-doors to your system.
Secure your Pictures, Documents, Files, and Privacy with award-winning virus software.
We make sure your computer is not only secure, but that it's also running it's best. We only use the fastest software available so you're not bogged down by poor quality virus software.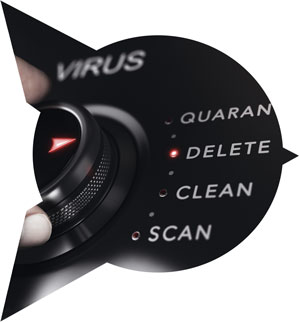 Free Diagnostics
---
We offer free diagnostics which allow us to get a good idea of how your computer is infected and what we'll need to do to get it up and running at peak performance again. We do this so you're not paying for a service that we haven't performed yet. Diagnosis allows us to make the best suggestions based on your needs. If fixing it isn't the best option, we'll let you know!
House calls and service estimates are free. Please call or email for more details.
We offer free loaner laptops and computers while your computer is being serviced.